The ultimate flexible storage
Fit awkward shapes into small spaces
Bike stuff doesn't fit neatly onto shelves but this system solves the problem. You'll be surprised how much you can fit on it. Just drill 2 holes and put everything in one place - even DIY/Garden tools !
We've been using it in our workshop to keep loads of bike parts tidy
Mini-Store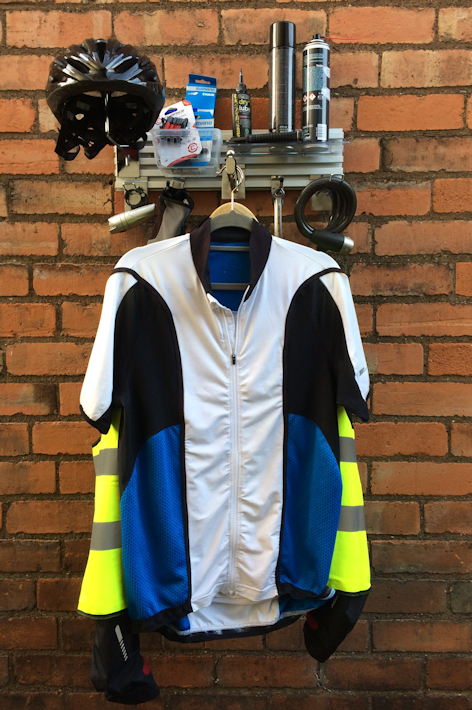 Mini-Store
This pack covers the basics, even the awkward shapes!
- Just 2 screws secure the horizontal multi-rail.
- Everything else hangs off it.
- Slide the hooks, trays and arms into the best positions.
- Move them easily anytime.
- Fits on the back of a door !
Maxi-Store

Double the capacity
If you've got wheels, tyres and other spares, you can expand the store by using another 500mm multi-rail or a 1m long rail. You get extra hooks, 2 trays and 2 shelf supports for your own choice of heavier duty shelf.
×
Custom Store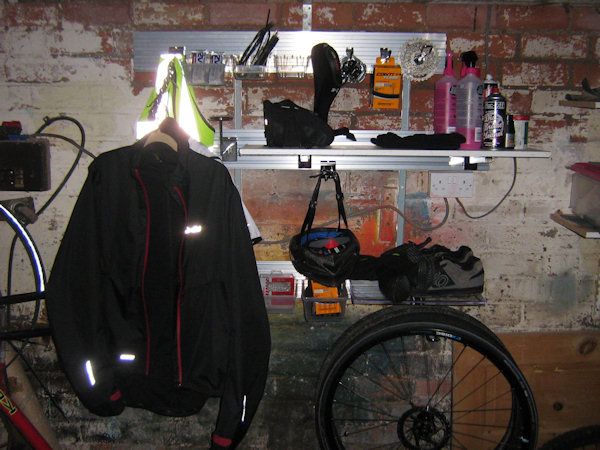 Custom Storage
Here's some serious storage space using 1 metre verticals and 1 metre multi-rails in an existing garage, around a powerpoint, wiring and shelving.
If you need some significant storage space, we can supply a mix to your specifications.
Bike hangers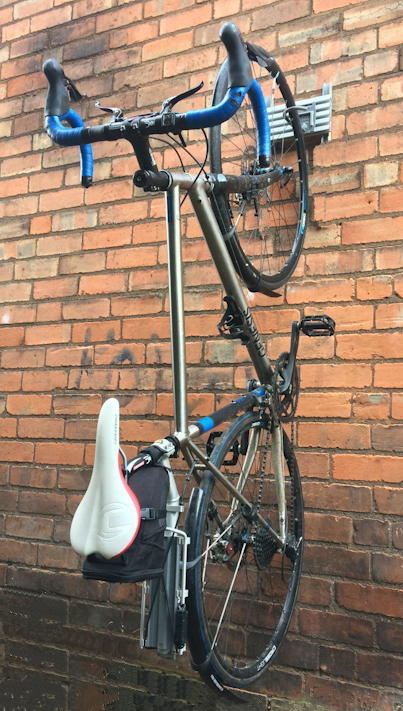 Bike Hangers
Vertical and horizontal hangers. Store your bike out of the way.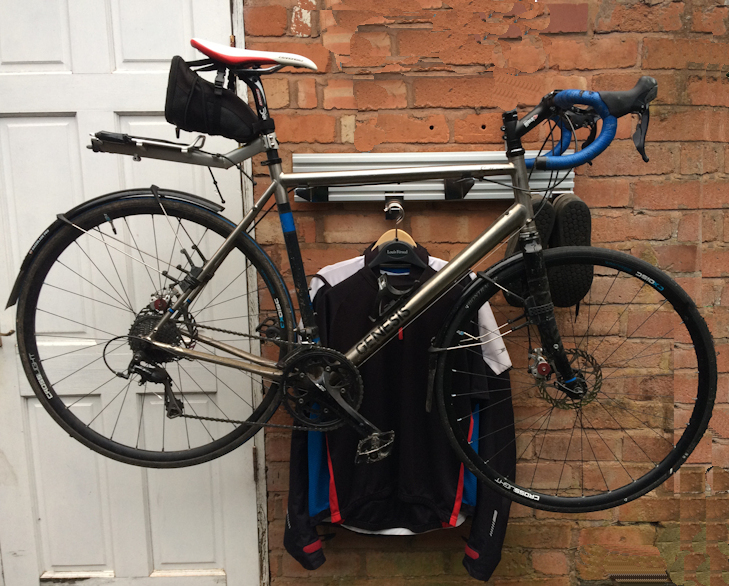 Hangers from £25.00 or as part of pack